Chickling Vetch
---
Lathyrus sativus L.

Order: Fabales

Family: Fabaceae

Names:

Lathyrus is from the Greek lathyros the name of a leguminous plant and probably it was this species that was used in southern Europe as an ancient food plant.
Sativus means cultivated.
Chickling Vetch


Other Names:

Grass pea because it has thin grass like leaves.


Summary:

An annual, twining, leguminous vine with red-brown, blue or white pea type flowers and pods. It has thin grass-like, bifoliate leaflets.


Description:

Cotyledons:

Two.


Leaves:

Single paired leaflets.
Stipules -
Petiole - Winged.
Blade -


Stems:

Winged, long, low lying, branched vine. Hairless.


Flower head:

Single flowers. Flower stalk (peduncle) is not awned.


Flowers:

Solitary, red-brown, blue, purplish or white and about 15 mm long.
Ovary -
Sepals - calyx lance shaped.
Petals -
Stamens -
Anthers -


Fruit:

Oblong pod, 25-50 mm long.


Seeds:

White to greyish, globular and somewhat angular and lumpy.


Roots:

Tap root with nitrogen fixing nodules.


Key Characters:

Peduncle not awned.


Biology:

Life cycle:

Annual. Germinates autumn/winter. Flowers in spring.


Physiology:

Drought tolerant.
Relatively waterlogging tolerant compared to other legumes.


Reproduction:

By seed.


Flowering times:

Spring.


Seed Biology and Germination:

Vegetative Propagules:

None.


Hybrids and Varieties:

Ceora has a white standard and wing petals.
K33 and ATC 80723 have violet blue standard and wing petals.


Allelopathy:

Population Dynamics and Dispersal:

Spread mainly by intentional planting.


Origin and History:

Southern Europe.


Distribution:

NSW, NT, QLD, SA, TAS, VIC, WA.
Naturalised in QLD, New South Wales and Victoria.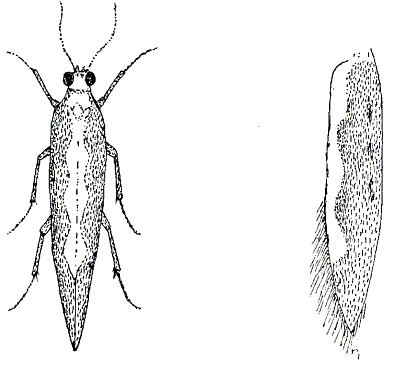 Courtesy Australia's Virtual Herbarium.


Habitats:

Climate:

Temperate. Mediterranean. Sub tropical.


Soil:

Prefers heavy alkaline soils.


Plant Associations:

Significance:

Beneficial:

Grain and foliage used for human and animal consumption.
Used as a green manure crop.
Grain of new varieties gives similar live weight gains to Lupins.


Detrimental:

Old varieties can be toxic.
Occasional roadside weed.


Toxicity:

May cause Lathyrism in man and animals. This mainly occurs in Nepal, Bangladesh, Ethiopia and India where Chickling Vetch foliage and seed can be a major part of the diet.
May cause Osteolathyrism mainly in animals.
It contains ODAP which is a neurological toxin.
Concentrations of ODAP below 0.2% are generally considered to be safe. New varieties lower levels of ODAP of around 0.05%.


Symptoms:

Lathyrism is a nervous disorder causing paralysis of the legs and occasionally death.
Osteolathyrism is characterised by severe skeletal deformities.


Treatment:

Don't consume seed as more than 40-50% of the diet.


Legislation:

None.


Management and Control:

Thresholds:

Eradication strategies:

Herbicide resistance:

Biological Control:

Related plants:

Angular Pea (Lathyrus angulatus)
Dwarf Chickling Vetch (Lathyrus cicera) varieties include Chalus.
Everlasting Pea (Lathyrus latifolius)
Sweet Pea (Lathyrus odoratus)
Slender Wild Pea (Lathyrus sphaericus)
Tangier Pea (Lathyrus tingitanus)


Plants of similar appearance:

References:

Everist, S.L. (1974). Poisonous Plants of Australia. (Angus and Robertson, Sydney). P459-460.

Lazarides, M. and Hince, B. (1993). CSIRO handbook of economic plants of Australia. (CSIRO, Melbourne). #725.4.

Acknowledgments:

Collated by HerbiGuide. Phone 08 98444064 or www.herbiguide.com.au for more information.