Crusader
---
| | | |
| --- | --- | --- |
| 1 Trade name | Manufacturer | Form |
| Crusader GoDRI Herbicide | Corteva Agriscience Australia Pty Ltd | WATER DISPERSIBLE GRANULE |



2 PRICE:


3 ACTIVE INGREDIENTS: Pyroxsulam 215g/kg + cloquintocet-mexyl 451.5g/kg Other ingredients: 90 g/L Cloquintocet-mexyl as a crop safener. 750 g/L liquid hydrocarbon as a carrier.


Crusader Liquid formulation



| | | |
| --- | --- | --- |
| 1 Trade name | Manufacturer | Form |
| Crusader GoDRI Herbicide | Corteva Agriscience Australia Pty Ltd | WATER DISPERSIBLE GRANULE |



2 PRICE:




3 ACTIVE INGREDIENTS: Pyroxsulam 215g/kg + cloquintocet-mexyl 451.5g/kg
Pyroxsulam 30g/L + cloquintocet-mexyl 90g/L

Other ingredients: 90 g/L Cloquintocet-mexyl as a crop safener. 750 g/L liquid hydrocarbon as a carrier.


4 CHEMICAL GROUP: B

Sulphonamide herbicide.
5 RELATED HERBICIDES:


| | |
| --- | --- |
| Bensulfuron | Bensulfuron 600g/kg |
| Broadstrike | Flumetsulam 800g/kg |
| Chlorsulfuron | Chlorsulfuron 750g/kg |
| Crusader | Pyroxsulam 215g/kg + cloquintocet-mexyl 451.5g/kg |
| Crusader | Pyroxsulam 30g/L + cloquintocet-mexyl 90g/L |
| Eclipse | Metosulam 100g/L |
| Express | Tribenuron methyl 750g/kg |
| Flame | Imazapic 240g/L (to 900g/kg) |
| Florasulam | Florasulam 50g/L |
| Harmony M | Metsulfuron 68g/kg + thifensulfuron-methyl 682g/kg |
| Imazapic plus Imazapyr | Imazapic 525 + Imazapyr 175g/L |
| Imazapyr | Imazapyr 250g/L or 750g/kg |
| Intervix | Imazamox 33g/L + imazapyr 15g/L |
| Iodosulfuron 100 | Iodosulfuron 100g/kg |
| Iodosulfuron plus mefenpyr | Iodosulfuron 100g/L + mefenpyr |
| Lightning | Imazapyr 175g/L + imazethapyr 525g/L |
| Logran 750 | Triasulfuron 750g/kg |
| Mesosulfuron 30 | Mesosulfuron 30g/L |
| Metsulfuron-methyl | Metsulfuron 600g/kg |
| Raptor WG 700 | Imazamox 700 g/kg |
| Sempra | Halosulfuron 750g/kg |
| Spinnaker | Imazethapyr 700g/kg (or 240g/L) |
| Sulfometuron | Sulfometuron 750g/kg |
| Sulfosulfuron | Sulfosulfuron 750g/kg |
| Titus | Rimsulfuron 250g/kg |
| Trifloxysulfuron | Trifloxysulfuron 750g/kg |
6 GENERAL DESCRIPTION:

A foliar applied, translocated, post emergent herbicide for control of some grasses and broad leaved weeds in some cereals. It is phloem and xylem mobile and is absorbed by leaves, shoots and roots.


7 APPLICATION METHODS AND TIPS:

Best results when applied to young actively growing weeds.
Label recommends applying within 8 hours of mixing but it seems reasonably stable in water out of sunlight.


8 WEATHER:

Rainfast in 4-6 hours.
Frost effects: Poorer results are expected on frost affected plants.
Wind:
Inversions: Don't apply during low level inversions.
Temperature:
Delta T and relative humidity: Avoid application when Delta T is greater than
Soil moisture at application: Better results when adequate soil moisture is present. Crop symptoms may be greater if heavy rain falls within a few days of application.


9 ADJUVANTS:

Wetting agents: Label recommends wetting agent such as BS-1000 at 250 mL/100 L water.
Spray oils: In trials, spray oils such as Uptake have given similar results to wetting agents. US data indicates there may be slightly more crop injury with oils.


10 WATER QUALITY:

Hard water:
Salty water:
Colloids:
pH: Longer half life at higher pH.
Tank life: Label says use within 8 hours of mixing but this is probably quite conservative.


11 COMPATIBILITY:

Trace elements.
See HerbiGuide Compatibilities button.


12 EQUIPMENT:

Boom sprays:

Carrier volume: 50-100 L/ha water.
Nozzles: Flat fan. Medium quality spray (ASABE standard S-572). (Coarse is on later labels but will struggle to provide good control of small grass weeds).
Pressure: 150-400 kPa.


13 SPRAYER DECONTAMINATION:

Clean Up:
Clean soon after spraying to reduce the risk of forming dried deposits that may be difficult to remove.
Remove filters and clean separately. Triple rinse with water or water plus 0.25% wetting agent and run through boom.
Decontamination:
Remove filters and clean separately.
Rinse with water and drain.
Quarter fill the tank with an alkali detergent (eg 500 mL or g of Drive, Dynamo, Omo, or Surf per 100 L water) and circulate for at least 15 minutes then run through boom. Rinse twice with water.
Chlorine based cleaners are NOT recommended.


14 HERBICIDE RESISTANCE:

Tolerant plants are expected to occur and may dominate the weed population after repeated applications.


15 REPLANTING INTERVALS:

Plant back intervals are not required for pyroxsulam residue management. They are just to reduce damage to the following crop.

Crop
Time
Barley, Canola, Chickpea, Cotton, Faba Bean, Field Pea, Flax, Lentil, Lupin, Lucerne, Maize, Medics, Millet, Mustard, Oats, Popcorn, Potato, Ryegrass, Safflower, Sub Clover, Sorghum, Soybean, Sugar Beet, Sunflower, Vetch, Wheat, White Clover
9 months plus more than 25 mm rain for winter rainfall areas.
6 months plus more than 50 mm rain for summer rainfall areas.

Wheat in the US
1 month
16 WITHHOLDING PERIODS:
| | | |
| --- | --- | --- |
| Crop | Type | Time |
| All | Grazing | 4 weeks. |
| All | Harvest | Not required. |
17 RE-ENTRY PERIOD:

Wear protective clothing if in contact with the crop before the spray has dried.


18 PROTECTIVE CLOTHING:

Overalls, boots and washable hat. Use gloves and face shield when handling the concentrate.


19 SOIL:

Soil texture: May be more crop damage on light soils.
Soil pH: More active on soils with high pH.
Soil organic matter: May be more crop damage on low organic matter soils.


20 MODE OF ACTION:

ALS inhibitor. Group B mode of action. Sulphonamide group. It is a selective triazolopyrimidine sulfonanilide herbicide.
Pyroxsulam inhibits the plant enzyme acetolactate synthase (ALS), which is essential for the synthesis of branched-chain amino acids valine, leucine, and isoleucine. Inhibition of amino acid production subsequently inhibits cell division and causes death in susceptible plants. Pyroxsulam is a systemic, phloem and xylem mobile herbicide that is absorbed via leaves, shoots, and roots.


Uptake and translocation:

Absorbed mainly by foliage with some root absorption.


Physiological effects:

Residual Life and Breakdown:

Short residual life and quick breakdown. Half life in soil is usually less than 5 days.


21 SELECTIVITY:

Crop tolerance:

Transient stem shortening and yellowing of wheat may occur.
Symptoms may be worse where the crop is stressed, heavy rain or irrigation follows application, on alkaline soils, crop has poor root growth, overdosing or double overlap of spray has occurred or a combination of the above. Where crop stress occurs, a longer period may be required for recovery, especially if the crop is stressed by root or foliar disease, poor nutrition, water logging, drought or cold. In some cases or seasons where a hot, dry spring occurs, flowering may be delayed and yield may be reduced.
Crop tolerance may be reduced where other group B herbicides have been applied.


Varietal sensitivities:

Durum wheats are sensitive.


Effect on Clover Species:

Kills clovers.


Effect on Medic Species:

Kills medics.


Effect on Lucerne:

Severely damages Lucerne and kills seedlings.


Effect on Native Plants:

22 DISEASE AND INSECT EFFECTS:

23 PLANT SYMPTOMS:

Symptoms may take 1-2 weeks to develop.


SECONDARY EFFECTS:

24 TOXICITY:

Summary:

May irritate eyes.
Toxic to aquatic organisms. Low toxicity to most other species.


Details:

Poison schedule: S6
Mammalian toxicity: Low.
Acute oral LD50: >2000 mg/kg (rat, pyroxsulam), LD50 (product) = 3129 mg/kg (rat). [For comparison table salt is 3000 mg/kg]
Acute dermal LD50: >2000 mg/kg (rats, pyroxsulam). >5000 mg/kg for product.
Skin: Irritating. May cause allergic skin reaction in some people. Moderate to severe skin sensitiser in Guinea pigs.
Eye: Severe irritation that may be slow to subside. May cause slight corneal damage.
Vapour inhalation: LC50 >5 mg/L air (rat). Solvent may cause drunkenness, headache and dizziness and irritation of nose and throat.
Chronic oral toxicity: NOEL mg/kg for two years.
Not mutagenic or teratogenic in animal studies (i.e. does not cause reproductive problems in animal tests). Effects have been reported for the liver for pyroxsulam. Other components have affected liver, kidney, lung, bladder, n\bone marrow, thymus, gastrointestinal tract, thyroid and urinary tract.
There was equivocal evidence of carcinogenic activity in long-term bioassays. These effects are not believed to be relevant to humans. For similar active ingredient(s). Did not cause cancer in laboratory animals.
Acceptable Daily Intake (ADI): 1 mg/kg bw/day. NOEL: 100 mg/kg bw/day.


Other Species:

Very highly toxic to aquatic organisms on an acute basis (LC50/EC50 <0.1 mg/L in the most sensitive species).
Birds: Practically non toxic. LD50 >2000 mg/kg.
Fish: High toxicity LC50 & EC50 = 0.1-1 mg/L. Over spray of water bodies is not likely to cause significant effects.
Invertebrates: Practically non toxic. EC50 (Daphnia magna) >100 mg/L
Bees: Low toxicity. LD50 > 100 ug/bee.
Arthropods: toxicity.
Earthworms: Low toxicity; LD50 >1000 mg/L soil.
Algae: Slightly to highly toxic to algae depending on the species. EC50 from 0.1 to 7 mg/L.
ErC50, Pseudokirchneriella subcapitata (green algae), 72 Hour, 5.3 mg/L, OECD Test Guideline 201
Duckweed: Very highly toxic. EC50 ~ 0.004 mg/L. Over spraying water bodies is likely to affect Duckweed.
ErC50, Lemna gibba, 7 d, 0.0015 mg/L
NOEC, Lemna gibba, 7 d, 0.0026 mg/L
NOEL for terrestrial plants. Most sensitive is Canola or Sugar Beet shoot length at 0.032-0.035 g/ha.


25 TOXICITY SYMPTOMS:

Sore eyes. Redness of skin.


26 FIRST AID:

If SWALLOWED: Do NOT give anything by mouth to a semiconscious or unconscious patient. Do NOT induce vomiting unless instructed. Give a glass of water.
If in EYES: Irrigate with plenty of water. Then remove contact lens if present and flush some more. See an eye doctor as slight corneal damage can occur.
If on SKIN: Rinse with plenty of water, remove contaminated clothing, wash with soap and water.
If INHALED: Remove patient to fresh air. Give artificial respiration if not breathing. If breathing is difficult give oxygen.
Advice to doctor: Maintain ventilation and oxygenation. May cause asthma like symptoms. Bronchodilator expectorants and antitussives may be of help. Treat symptomatically.
Contact the Poisons Information Centre on 131126.


27 ENVIRONMENTAL FATE:

Pyroxsulam is not considered to be persistent, bioaccumulating and toxic (PBT). This substance is not considered to be very persistent and very bioaccumulating (vPvB).
Half life in soil: 1-17 days and usually less than 5 days in aerobic soils. Photolysis in soil is insignificant. DT50 was 5-30 days in field studies.
DT90 (90% degradation time in soil): 7-48 days.
It is not likely to build up over time with current use patterns.
Half life in water: Pyroxsulam is stable in anaerobic water in the dark for at least 32 days at pH5 to pH9 at 200C. In water in summer sunlight at 400 latitude it has a half life of 4.5 days. In aerobic water columns the half life is 10-20 days and 14-21 days in sediment.
It has an EPA classification for soil mobility that ranges from
It is mobile in the soil and readily absorbs and desorbs in most soils. Residues mainly occur in the top 30 cm of soil.
Ground water contamination is not expected.
Potential for mobility in soil is very high (Koc between 0 and 50).
Partition coefficient (Koc): <= 42 Estimated.
Accumulation in milk and tissues. Unlikely to accumulate.
pH stability:
Photolysis rate: Half life of 3.2 days in summer sunlight at 400 latitude.
Hydrolysis half life: Long and probably months.
Biodegradation rate: OECD classes it as not readily biodegradable.
20-30% degrades in 28 days using OECD Test Guideline 301B.
Bioconcentration potential is low.
Bioaccumulation potential is low.
Bioconcentration potential is low (BCF < 100 or Log Pow < 3).
Partition coefficient: n-octanol/water(log Pow): -1.01 Measured
It is unlikely to partition into fat.
Pyroxsulam in mammals is rapidly absorbed and most is excreted within 24 hours as the parent product. 30-78% is in the urine and 45-60% in the faeces within 48 hours of administration.
In hens, >99% of the administered pyroxsulam is excreted in the faeces.
In wheat, 94% of the pyroxsulam is metabolised within 7 days. Residues in grain and straw could not be detected i.e. <1ug/kg.
Buffer zone to prevent significant contamination of pasture is <10 m.
Maximum Residue Limits.

| | | |
| --- | --- | --- |
| Compound | Food | MRL (mg/kg) |
| Pyroxsulam | MO 0105 Edible Offal (mammalian) | *0.01 |
| Pyroxsulam | PE 0112 Eggs | *0.01 |
| Pyroxsulam | PO 0111 Poultry, edible offal of | *0.01 |
| Pyroxsulam | PM 0110 Poultry, meat | *0.01 |
| Pyroxsulam | MM0095 Meat (mammalian) | *0.01 |
| Pyroxsulam | ML 0106 Milks | *0.01 |
| Pyroxsulam | GC 0654 Wheat | *0.01 |
| | | |
| --- | --- | --- |
| Compound | Animal feed commodity | MRL (mg/kg) |
| Pyroxsulam | AS 0654 Wheat straw and fodder, dry | 0.1 |
| Pyroxsulam | AS 0654 Wheat forage, dry | 0.1 |
28 REGISTERED CROPS:

See HerbiGuide Species Solution tab.


29 REGISTERED WEEDS:

See HerbiGuide Species Solution tab.


30 REGULATION AND LEGAL:

UN number: 3082 or 3077
CAS numbers: 422556-08-9
OPP Chemical Code:
Hazchem code:
NOHSC classification: Hazardous.
Land transport:
Dangerous goods class (ADG): Not classified as a dangerous good for land transport.
Sea transport:
Proper shipping name: ENVIRONMENTALLY HAZARDOUS SUBSTANCE, LIQUID, N.O.S. (contains pyroxsulam, cloquintocet-mexyl and alkyl C3-C6 benzenes) Marine pollutant.
International Maritime Dangerous Goods Code (IMDG):
Class: 9.
Packaging group: III
EPG:
Risk phrases:
R20:
R38:
R41:
R43:
R50:
Safety Phrases
S24/25:
S28:
S61:

No Spay Zone - 5 m for water bodies.


31 PROPERTIES:

Colour: Brown liquid or tan granules. Technical grade is off white. Pure grade is white.
Odour: Mild. Technical grade has a spicy odour. Pure grade is odourless.
Form: Liquid or granules. Technical grade is off white powder. Pure grade is white crystals.
Chemical name:
Empirical formula: C14H13F3N6O5S
IUPAC Name: N-(5,7-dimethoxy[1,2,4] triazolo[1,5-a]pyrimidin-2-yl)-2-methoxy-4-(trifluoromethyl)pyridine-3-sulfonamide.
CAS: N-(5,7-dimethoxy[1,2,4] triazolo[1,5-a]pyrimidin-2-yl)-2-methoxy-4-(trifluoromethyl)-3-pyridinesulfonamide
Water solubility: At 200C = 16.4 mg/L @ pH 4, 3200 mg/L @ pH7, 13700 @ pH9.
Oil solubility @ 200C: 2790 mg/L in acetone, 1010 mg/L in methanol.
Octanol:Water ratio: LogPow = 1.01 at 20 C at pH 7;
Log(Kow) at 200C = 1.08 @ pH4, -1.01 @ pH7, -1.6 @ pH9. Which means it is unlikely to partition into fat.
Soil organic carbon absorption coefficient (Koc): 30 (2-129) L/kg.
Henry's Law constant (H): 2.98E-08 atm m3/mole @250C
Vapour Pressure: <1 x 10-7 @ at 200C for pyroxsulam. 0.00531 mPa for product.
Vapour density:
Dissociation constant: pKa = 4.67 ± 0.01.
Melting point: 208.3 C.
Boiling point: C.
Molecular weight: 434.354 g/mole.
Bulk density: 1.618 g/cm3 (20 °C) (pure). 0.383 g/ cm3 (22.6 °C) (tech). 0.59-0.65 g/ml for granules
Specific gravity: 1.042 g/cm3 @ 200C.
pH: 6.2 @ 1% dilution. 5.13 when neat. 4.13 electrode.
Viscosity (product): 10 (L/s) 99.67 mPa.s @ 20ºC.
Surface tension (product): 36.3 mN/m (neat @ 25.0 ºC), 30.9 mN/m (diluted at 20.4 ºC).
Flammability: Not highly flammable. Not explosive. LFL 0.6% v/v solvent. UFL 7% v/v solvent.
Flashpoint: 960C closed cup.
Autoignition: ~4000C.
Corrosivity: Not oxidising. Not reducing. Stable with stainless steel, copper and brass.
Shelf Life: At least 2 years.
(When Stored under Ideal Conditions)
Stable under normal conditions. Stable for 2 weeks at 540C.
Chemical Structure: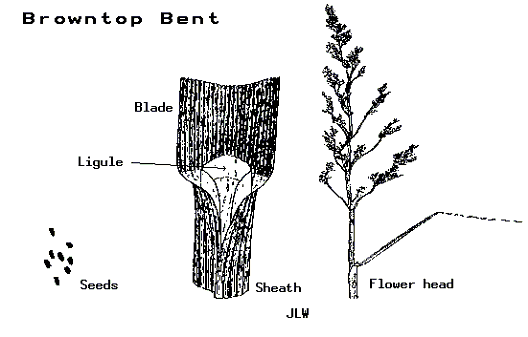 32 SPILLS:

Extinguish possible sources of ignition.
Absorb spill with earth, sand, clay or absorbent material.


33 FIRE:

Extinguish with water spray, foam, carbon dioxide or dry agent.
Toxic fumes may be released in fire. Wear breathing apparatus or avoid smoke.


34 COMMENTS:

35 REFERENCES:

APVMA (2008) Evaluation of the new active PYROXSULAM in the product CRUSADER Herbicide. Canberra, Australia.
Dow AgroSciences (2008) Crusader Label.
Dow AgroSciences (2011) Crusader Label.
Dow AgroSciences (2008) Crusader MSDS.
EPA (2007) Review of additional information smitted bt the registrant for public interest documentation of Pyroxsulam (XDE-742) (DP # 344180)


Acknowledgments:

Collated by HerbiGuide. For more information see www.herbiguide.com.au or phone 08 98444064.