English Daisy
---
Bellis perennis L.

Family: Asteraceae

Names:

Perennis refers to its perennial nature.
English daisy.


Other Names:

Daisy


Summary:

A perennial shrub with blue green lobed leaves and yellow, daisy type flowers.


Description:

Cotyledons:

Two.


Leaves:

Forms a rosette when young.
Tip rounded. Sides lobed. Base tapered.
Stipules -
Petiole -
Blade -


Stems:

Flower stem unbranched, single or many from the base and smooth.


Flower head:

Terminal and single.


Flowers:

Yellow, daisy type.
Ovary -
Calyx -
'Petals' - Yellow.
Stamens -
Anthers -


Fruit:

Seeds:

Tear shaped.


Roots:

Taproot with many laterals.


Key Characters:

Yellow daisy type flowers.


Biology:

Life cycle:

Perennial.


Physiology:

Reproduction:

By seed.


Flowering times:

Winter to spring mainly.


Seed Biology and Germination:

Vegetative Propagules:

None.


Hybrids:

Allelopathy:

Ecology, Population Dynamics and Dispersal:

Origin and History:

Europe and New Zealand.


Distribution:

TAS, VIC, WA.
Recorded from WA but may not be widely naturalised.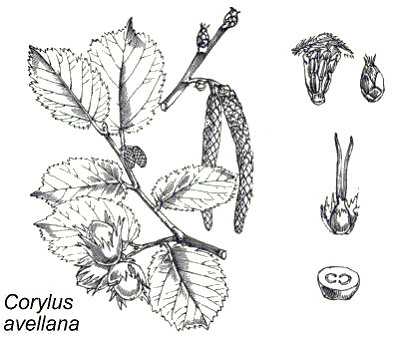 Courtesy Australia's Virtual Herbarium.


Habitats:

Climate:

Temperate.


Soil:

Wide range.


Plant Associations:

Significance:

Beneficial:

Ornamental


Detrimental:

Weed of lawns, grass lands.


Toxicity:

Not recorded as toxic.


Legislation:

None.


Management and Control:

Thresholds:

Eradication strategies:

Herbicide resistance:

Biological Control:

Related plants:

None.


Plants of similar appearance:

Capeweed, Chamomiles and Groundsels have similar flowers.


References:

Hussey, B.M.J., Keighery, G.J., Cousens, R.D., Dodd, J. and Lloyd, S.G. (1997). Western Weeds. A guide to the weeds of Western Australia. (Plant Protection Society of Western Australia, Perth, Western Australia). P235.

Lazarides, M. and Hince, B. (1993). CSIRO handbook of economic plants of Australia. (CSIRO, Melbourne). #168.1.

Acknowledgments:

Collated by HerbiGuide. Phone 08 98444064 or www.herbiguide.com.au for more information.