English Ivy
---
Hedera helix L.

Synonyms -


Family: Araliaceae

Names:

Hedera is Latin for Ivy
Helix means spiralling and refers to its climbing nature.


Other Names:

Summary:

English Ivy is a woody, evergreen, perennial climber with aerial roots arising from the stem which anchor the stems in place, enabling it to climb large trees to 20 m high. The leaves are dark green or variegated with lighter coloured veins, leathery, broad, 3-15 cm in length, palm shaped with 3-5 lobes when young but later more heart to oval in shape. Oval mature leaves are produced when the plant reaches reproductive age at about ten years old. The yellowish green star shaped flowers are in spherical clusters at the tips of branches. The fruit is a berry 5-10 mm in diameter and maturing shiny black.
English Ivy is toxic and the sap an irritant. Native to Europe, it is a garden escape which has become naturalised in disturbed areas and along roadsides. It flowers in summer.


Description:

Cotyledons:

Two.


First leaves:

Leaves:

Stipules - None.
Petiole - Shorter than the blade, 10-70 mm long. Purplish brown. Hairless.
Blade - Dark green or variegated with lighter coloured veins, 30-150 mm long x 30-150 mm wide, leathery, often with 3-5 finger like lobes, oval or variable in shape. Surface hairless and undulating.


Stems:

Green to brown-red. Climbing and sprawling, up to 30 m long. Roots from the nodes and uses the roots to attach itself as it scrambles over trees and buildings. Stems tend to become more erect at flowering.


Flower head:

Terminal cluster.


Flowers:

Yellow green.
Ovary -
Sepals -
Petals - Yellow green, 3-5 mm long.
Stamens -
Anthers -


Fruit:

Globular berry, shiny black to bluish purple, 5-10 mm diameter with 2-3 seeds.


Seeds:

Roots:

Root from the stem nodes.


Key Characters:

Hairless, undulating lobed leaves.
Yellow green flowers.
Long climbing stems rooting at the nodes.
Black to bluish purple, 5-10 mm diameter berries


Biology:

Life cycle:

Perennial.


Physiology:

Shade tolerant.


Reproduction:

Vegetative and seed.


Flowering times:

Summer in Australia.
March to May in New Zealand.


Seed Biology and Germination:

Vegetative Propagules:

Hybrids:

Allelopathy:

Population Dynamics and Dispersal:

Spread by birds.


Origin and History:

Native to Europe.


Distribution:

ACT, NSW, NT, QLD, SA, TAS, VIC, WA.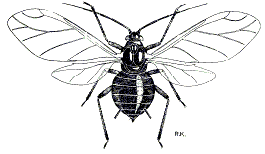 Courtesy Australia's Virtual Herbarium.
Weed of North Africa, Asia and New Zealand.


Habitats:

Climate:

Temperate.


Soil:

Wide range.


Plant Associations:

Significance:

Beneficial:

Ornamental, ground cover, building adornment.
Honey.


Detrimental:

Weed of shady forest areas and around old settlements.
Replaces the understorey in forests and grows up trees breaking off limbs.


Toxicity:

Both berries and foliage may be toxic.
The sap is an irritant


Symptoms:

Treatment:

Remove stock from infestation.


Legislation:

None


Management and Control:

Burn pruning refuse.
Don't dispose of garden waste in moist areas.


Thresholds:

Eradication strategies:

Hand removal is the most effective but difficult. Repeated burning with a blow torch or flame thrower is also effective. It is very difficult to control with herbicides due the very waxy nature of the leaves.
A mixture of 100 mL glyphosate(450g/L) plus 1 g metsulfuron(600g/kg) plus 25 mL Pulse® in 10 L water and sprayed onto the plant gives reasonable control. Retreat regrowth every 2-3 months.


Herbicide resistance:

It is quite tolerant to most herbicides.


Biological Control:

Related plants:

Plants of similar appearance:

German or Cape Ivy (Delairea odorata) is a climber with evergreen ivy shaped leaves but has yellow daisy flowers (those which lack the spreading ray florets). Toxic. Native to southern Africa it is occasionally a garden escape and potentially invasive in wetter areas.
Grape Vine (Vitis vinifera) is a deciduous climber with ivy-like leaves which are coarsely toothed and clusters of tiny greenish flowers. The fruits are succulent berries (grapes) green or red to black in colour. Native to Europe, widely cultivated and an occasional weed near vineyards.
Boston Ivy (Parthenocissus tricuspidata) is also a deciduous climber with ivy shaped leaves, with yellowish flowers and blue to black grape-like fruits. Native to eastern Asia.


References:

Bodkin, F. (1986). Encyclopaedia Botanica. (Angus and Robertson, Australia).

Everist, S.L. (1974). Poisonous Plants of Australia. (Angus and Robertson, Sydney).

Hussey, B.M.J., Keighery, G.J., Cousens, R.D., Dodd, J. and Lloyd, S.G. (1997). Western Weeds. A guide to the weeds of Western Australia. (Plant Protection Society of Western Australia, Perth, Western Australia). P86. Photo.

Lazarides, M. and Cowley, K. and Hohnen, P. (1997). CSIRO handbook of Australian Weeds. (CSIRO, Melbourne). #481.1.

Randall, J.M. and Marinelli, J. (1996) Invasive Plants. (Brooklyn Botanic Gardens Inc. Brooklyn). P93. Photo.

Roy, B., Popay, I., Champion, P., James, T. and Rahman, A. (1998). An Illustrated Guide to Common Weeds of New Zealand. (New Zealand Plant Protection Society). P42. Photo

Acknowledgments:

Collated by HerbiGuide. Phone 08 98444064 or www.herbiguide.com.au for more information.