Gamba Grass
---
Andropogon gayanus

Synonyms -


Family: POACEAE

Names:

Other Names:

Summary:

Gamba Grass is a large tufted perennial grass to 4 m high but more usually around 1.3 m tall. The stem and leaves are hairy. The inflorescence is held above the leaves and is loosely branched. The individual spikelets are hairy.
Gamba Grass is native to tropical Africa and has been introduced as a pasture grass to northern parts of Australia and has now become naturalised. Gamba Grass is a serious threat to savannah woodlands in NT where it also poses a serious bushfire threat.


Description:

Cotyledons:

One.


First leaves:




Leaves:

Tufted. 300-600 mm long x up to 30 mm wide.
Blade - Softly hairy, distinctive white midrib.
Ligule -
Auricles -
Sheath - Hairy
Stem leaves -


Stems:

Robust, covered in soft hairs.
Up to 4000 mm long forming tussocks up to 700 mm in diameter.


Flower head:

Loosely branched.
The seeds are contained in a fluffy V-shaped seed head consisting of up to six groups of branches, each containing 2-18 primary branches.


Flowers:

Spikelets - Hairy.
Florets -
Glumes -
Palea -
Lemma -
Stamens -
Anthers -


Fruit:

Seeds:

Up to 244,000 seeds/plants each year with 65% viability.
Hairy.


Roots:

The root system spreads up to 1 m from the tussock and is close to the soil surface


Key Characters:

Biology:

Life cycle:

Perennial grass.
The plant grows actively in the wet season and flowers in April. Seeds develop from May to June and set in July and August.


Physiology:

Drought tolerant.
Fire tolerant.


Reproduction:

By seed with up to 244,000 seeds/plants each year with 65% viability.


Flowering times:

April in northern Australia.


Seed Biology and Germination:

Vegetative Propagules:

Hybrids:

Gamba Grass in northern Australia is an artificial cultivar known as Kent. It was developed by crossing Andropogon gayanus var. squamulatus and an unknown variety specifically for use as a pasture grass.
More than 10 other cultivars have been developed for cattle fodder in other countries.


Population Dynamics and Dispersal:

Reproduces from seed and spreads rapidly where the natural vegetation has been disturbed.
Plants can produce up to 244,000 seeds/plants each year with 65% viability. The seeds are light and easily dispersed by the wind, although 90% fall within 5 m of the parent plant.
It has been dispersed by distribution of the plant as a commercial pasture species, transported in hay or produce and on roadside slashers.


Origin and History:

It is native to the tropical and sub-tropical savannas of Africa, from Senegal on the west coast to Sudan in the east and south to Mozambique, Botswana and South Africa. Extended dry seasons are a feature of much of this region.
Intentionally introduced and planted in the Northern Territory in 1931 and Queensland in 1942 and Western Australia in 1952.


Distribution:

QLD, NT, WA.
Serious weed of Venezuela.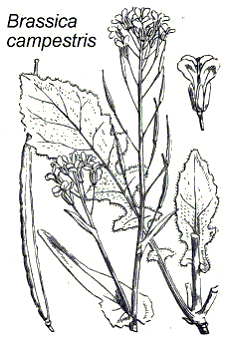 Courtesy Australia's Virtual Herbarium.
In Queensland, Gamba Grass currently exists as scattered populations (estimated total of 60,000 ha) across the north, with most sites on Cape York Peninsula.


Habitats:

Woodlands and disturbed areas.


Climate:

Mainly in tropical, high rainfall areas below an altitude of 980 m in areas that receive between 400 mm and 1500 mm of annual rainfall often with extended dry seasons.


Soil:

Heavy clay soils.


Plant Associations:

Significance:

Beneficial:

Pasture grass but unpalatable when mature.


Detrimental:

Serious threat to savannah woodlands in NT where it also poses a serious bushfire threat.
Alters soil-nutrient cycles, water cycles and fire regimes in the following ways:
* Infested landscapes carry up to eight times higher fuel loads than native forest and pastures.
* Bushfires are extensive with increased intensity and heat, which affects the tree canopy, transforming woodlands to grasslands. This also poses a serious threat to people and property.
* The changing demands for nutrients and water over a large area can alter catchment hydrology and downstream wetlands and watercourses.


Toxicity:

Not recorded as toxic.


Symptoms:

Treatment:

Legislation:

Weed of National Significance.
Declared plant in all states.


Management and Control:

Pasture management
Gamba Grass should be grazed with enough stock to keep it below a height of 90 cm so that seed production and potential spread is limited. This ensures that plants do not become tall and rank in the dry season and reduces potential fire hazards. Stocking rates to achieve this may be as high as five animals per hectare during the peak wet season.
Maintaining pastures in good condition with high crown and foliage cover will provide some resistance against Gamba Grass invasion and the spread of existing infestations. Pastures that are in poor condition or overgrazed are at a greater risk of invasion by Gamba Grass due to bare soil and the reduced vigour of existing grass species.
Physical control
Hand pulling or digging out isolated plants is an effective control method. Ensure excess soil is shaken from the roots to prevent regrowth. Slashing to reduce seed set or to remove old rank growth should be done before seeding or after seeds have dropped to reduce the risk of spreading seed. This will also improve the effectiveness of applied herbicides and reduce fire hazards. Weed seed hygiene protocols must be observed for machinery, vehicles and people working in Gamba Grass areas.
Fire
Gamba Grass is tolerant to fire at any time of the year. Burning Gamba Grass in the dry season can be hazardous to property, people and livestock due to the high fuel loads and height of the plants, which create an extremely intense fire. Gamba Grass should be burnt only to reduce fire hazard, limit seed set and remove old rank growth. This will also improve herbicide control.
Low intensity burns early in the wet season can remove old rank growth and promote new growth suitable for herbicide application. These fires can also control young Gamba Grass seedlings, reducing the establishment of new plants. Gamba Grass should not be burnt when plants have mature seeds as the updrafts caused by the fire may spread the light fluffy seeds across large distances.
Herbicide control
Gamba Grass should be sprayed early in the wet season (when leaves are at least 40 cm long) or well before May to prevent seeding and potential spread. Spraying early makes herbicide application easier as plants are smaller, less herbicide is required and good coverage is achieved. Every part of the plant should be sprayed to ensure adequate herbicide uptake. Slashing or burning old rank plants will promote fresh growth enabling more effective herbicide application.
Glyphosate450 at 1 L per 100 L water is often used for spot spraying or 10 L/ha for boom spraying.


Thresholds:

Eradication strategies:




Herbicide resistance:

None reported.


Biological Control:

Related plants:

Whisky Grass or Broomsedge (Andropogon virginicus) is a smaller weed of roadsides, railways and poor pastures.
The Sorghum species are closely related.


Plants of similar appearance:

References:

Burbidge, N.T. and Gray, M. (1970). Flora of the Australian Capital Territory. (Australian National University Press, Canberra).

Cunningham, G.M., Mulham, W.E., Milthorpe, P.L. and Leigh, J.H. (1992). Plants of Western New South Wales. (Inkata Press, Melbourne).

Everist, S.L. (1974). Poisonous Plants of Australia. (Angus and Robertson, Sydney).

Harden, Gwen J. (1991). Flora of NSW. (Royal Botanic Gardens, Sydney). Volume . P. Diagram.

Hussey, B.M.J., Keighery, G.J., Cousens, R.D., Dodd, J. and Lloyd, S.G. (1997). Western Weeds. A guide to the weeds of Western Australia. (Plant Protection Society of Western Australia, Perth, Western Australia). P

Lazarides, M. and Cowley, K. and Hohnen, P. (1997). CSIRO handbook of Australian Weeds. (CSIRO, Melbourne). #67.1. P15

Marchant et al (1987). Flora of the Perth Region. (Western Australian Herbarium, Department of Agriculture, Western Australia).

Paczkowska, G. and Chapman, A. (2000). The Western Australia flora: a descriptive catalogue. (Wildflower Society of Western Australia (Inc), the Western Australian Herbarium, CALM and the Botanic Gardens & Parks Authority). P95.

Links:

http://www.daff.qld.gov.au/documents/Biosecurity_EnvironmentalPests/IPA-Gamba-Grass-PP147.pdf
http://www.africamuseum.be/collections/
http://www.marangatu.com.br/



Acknowledgments:

Collated by HerbiGuide. Phone 08 98444064 or www.herbiguide.com.au for more information.