Largeleaf Pennywort
---
Hydrocotyle bonariensis

Synonyms -


Family: - Apiaceae

Names:

Largeleaf refers to the leaves being larger than other species in this genus.
Pennywort because it has leaves the same shape as a penny and wort is from the Old English wyrt meaning a medicinal herb or plant.


Other Names:

Pennywort
Kurnell Curse because it invaded areas around Kurnell in NSW.


Summary:

A robust, hairless, scrambling, semi aquatic weed with petioles attached to the centre of circular leaves. It has stems running along or just under the ground with erect lateral stems bearing a terminal clusters of flowers.


Description:

Cotyledons:

Two.


First leaves:




Leaves:

Peltate (petiole attaches to the middle of the leaf).
Erect and shiny.
Stipules - paper like, entire, 2-4 mm long
Petiole - Up to 100-200 mm long, stout..
Blade - Circular to elliptic, 30-50 by 35-60 mm, shiny, fleshy. Tip rounded, sides shallowly lobed and the lobes are scalloped (crenate), base peltate.
Stem leaves -


Stems:

Prostrate, low lying rooting at the nodes and bearing a leaf or a flowering stem with a terminal inflorescence.
Rhizomes and stolons.
Flower stem - may root at the nodes. Up to 200 mm long.


Flower head:

Irregularly compound umbel, 10-60 mm diameter, many yellow flowers.
Peduncle up to 400 mm long, stout and usually longer than the leaves.
Pedicels 2-20 mm long.
Involucre bracts papery, acute, lanceolate.


Flowers:

White to creamy yellow.
Ovary -
Calyx -
Perianth -
Sepals -
Petals - White to creamy yellow
Stamens - minute.
Anthers -


Fruit:

Transversely ellipsoid, 1.5-2 mm long by 2-3. Base and apex notched (emarginate). Prominent ribs on the back and sides.


Seeds:



Roots:

Rhizomes and stolons. Fruiting branches may root at the nodes.


Key Characters:

Circular peltate leaves.
Umbels compound.


Biology:

Life cycle:

Perennial.


Physiology:




Reproduction:

By stem fragments.


Flowering times:

Flowers throughout the year with a flush in August-December and March-May.


Seed Biology and Germination:




Vegetative Propagules:

Stem fragments with nodes.


Hybrids:




Allelopathy:

Ecology, Population Dynamics and Dispersal:




Origin and History:

Native to South America.


Distribution:

ACT, NSW, QLD, SA, VIC, WA.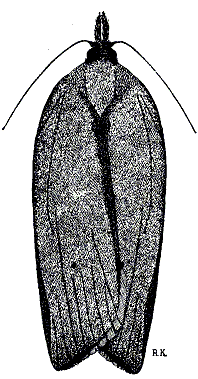 Courtesy Australia's Virtual Herbarium.


Habitats:

Mainly in maritime areas.


Climate:




Soil:

Sandy or waterlogged areas. Can survive under water or floating while still attached to the shore.


Plant Associations:




Significance:

Beneficial:

Sand stabiliser in coastal and wet situations.


Detrimental:

Garden and lawn weed.
Weed of dunes and coastal cliffs.


Toxicity:

Not recorded as toxic.


Symptoms:




Treatment:




Legislation:




Management and Control:

Spay with 2,4-D.


Thresholds:




Eradication strategies:

Spray with 5 L/ha 2,4-D amine in spring and autumn until no plants remain.


Herbicide resistance:

None reported


Biological Control:




Related plants:

Hydrocotyl (Hydrocotyle ranunculoides) is aquatic, with kidney shaped (reniform) to circular non peltate leaves that are cordate with a deep sinus and 20-45 x 25-55 mm.
Stinking pennywort (Hydrocotyle laxiflora) native to eastern Australia.
Pennyweed (Hydrocotyle tripartita) native to eastern Australia.
There are several native Hydrocotyle species


Plants of similar appearance:

Frog's Mouth ()


References:

Auld, B.A. and Medd R.W. (1992). Weeds. An illustrated botanical guide to the weeds of Australia. (Inkata Press, Melbourne). P76. Photo,
Black, J.M. (1965). Flora of South Australia. (Government Printer, Adelaide, South Australia).
Bodkin, F. (1986). Encyclopaedia Botanica. (Angus and Robertson, Australia).
Everist, S.L. (1974). Poisonous Plants of Australia. (Angus and Robertson, Sydney).
Harden, Gwen J. (1991). Flora of NSW. (Royal Botanic Gardens, Sydney). Volume 3. P99. Diagram.
Hussey, B.M.J., Keighery, G.J., Cousens, R.D., Dodd, J. and Lloyd, S.G. (2007). Western Weeds. A guide to the weeds of Western Australia. (Second Edition). Plant Protection Society of Western Australia, Perth, Western Australia. P82. Photo.
Lazarides, M. and Cowley, K. and Hohnen, P. (1997). CSIRO handbook of Australian Weeds. (CSIRO, Melbourne). P90. #513.2.
Marchant, N.G., Wheeler, J.R., Rye, B.L., Bennett, E.M., Lander, N.S. and Macfarlane, T.D. (1987). Flora of the Perth Region. (Western Australian Herbarium, Department of Agriculture, Western Australia). P508
Paczkowska, G. and Chapman, A. (2000). The Western Australia flora: a descriptive catalogue. (Wildflower Society of Western Australia (Inc), the Western Australian Herbarium, CALM and the Botanic Gardens & Parks Authority). P147.
Randall, J.M. and Marinelli, J. (1996) Invasive Plants. (Brooklyn Botanic Gardens Inc. Brooklyn). P. Photo.

Sainty, G.R., Jacobs, S.W.., 1981. Water plants of New South Wales. Water Resources Commission New South Wales. P56-57.


Acknowledgments:

Collated by HerbiGuide. Phone 08 98444064 or www.herbiguide.com.au for more information.