Zucchini
---
Cucurbita pepo L. s. lat.

Order: Violales

Family: Cucurbitaceae

Names:

Cucurbita
Pepo
Zucchini


Other Names:

Marrow.


Summary:

A warm season vegetable with broad leaves on long stalks and sausage shaped fruit.


Description:

Cotyledons:

Two.


Leaves:

Stipules -
Petiole -
Blade -
Stem leaves -


Stems:

Short or running.


Flower head:

Flowers:

Separate male and female flowers on the same plant (monoecious).
Ovary -
Calyx -
Perianth -
Sepals -
Petals -
Stamens -
Anthers -


Fruit:

Seeds:

Roots:

Deep extensive root system.


Key Characters:

Biology:

Life cycle:

Annual. Planted in spring and immature fruits are harvested over summer.


Physiology:

Optimum temperature is 18-300C. Sensitive to long periods below 100C.
Frost sensitive.
Bees required for pollination.


Reproduction:

By seed.


Flowering times:

Seed Biology and Germination:

Optimum temperature for germination is 24-350C. Seed won't germinate at temperatures below 160C.


Vegetative Propagules:

Hybrids:

Allelopathy:

Population Dynamics and Dispersal:

Origin and History:

Mexico. Southern USA.
Introduced as a vegetable crop.


Distribution:

ACT, NSW, NT, QLD, SA, TAS, VIC, WA.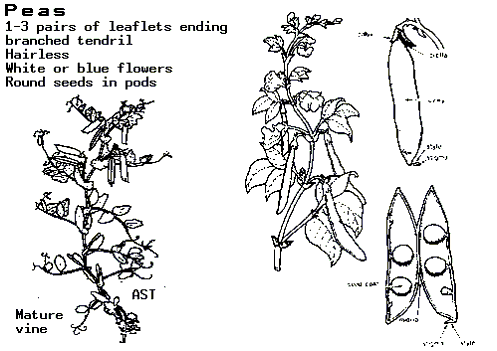 Courtesy Australia's Virtual Herbarium.


Habitats:

Climate:

Temperate. Mediterranean.


Soil:

Prefer deep, friable, well drained soils with a pH of 5-6.5.


Plant Associations:

Significance:

Beneficial:

Vegetable.


Detrimental:

Toxicity:

Symptoms:

Treatment:

Legislation:

Management and Control:

Thresholds:

Eradication strategies:

Herbicide resistance:

Biological Control:

Sensitive to damping off especially in cool soils.
Diseases include Downy Mildew, Gummy Stem Blight, Mosaic Virus, Powdery Mildew, Root Rot and Wilt.
Insects include Helicoverpa and Spider Mite.


Related plants:

Marrow (Cucurbita pepo)
Pumpkin (Cucurbita maxima)
Pumpkin (Cucurbita moschata)


Plants of similar appearance:

References:

Lazarides, M. and Hince, B. (1993). CSIRO handbook of economic plants of Australia. (CSIRO, Melbourne). #380.3.

Reid, R.L. (1990) The Manual of Australian Agriculture. (Butterworths, Sydney). P144-145.

Acknowledgments:

Collated by HerbiGuide. Phone 08 98444064 or www.herbiguide.com.au for more information.